Top 5 In-Theater Films

Full list can be found here
Top 5 Prestige Films

If we've talked in person over the last year or so, you're probably sick of hearing this, but one of the 'projects' I started, was to watch as many of the Official Letterboxd 250 Narrative Films. I had only seen about 100 of them pre-2022, so I was able to mostly get through the rest this year. I've just got a few left on the list, but here are the top 5 so far!
Ratings for all the films I've watched for this list can be found here
Top 5 New Horror
Excluding items in the In-Theater Top 5, these are my top 5 new horror films for the year.

All new horror films I watched over there year can be found here
Movies with a still shot that lasts so long I had to make sure I didn't accidentally pause the movie multiple times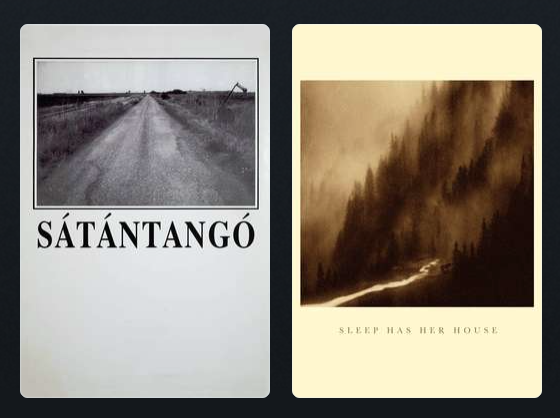 Unfortunately, as part of the 'prestige' watch list previously mentioned, I've had to adjust my expectations around movie pacing. Only 2 films on this specific list.
Satantango A 7 hour 'vibe' film…Can't say I hated it, but wow are there some long still shots.
Sleep has her House I guess it's the best film I've watched that has neither dialogue or characters.
5 Worst In-Theater Films
All films are important in some way, except these 5, they sucked